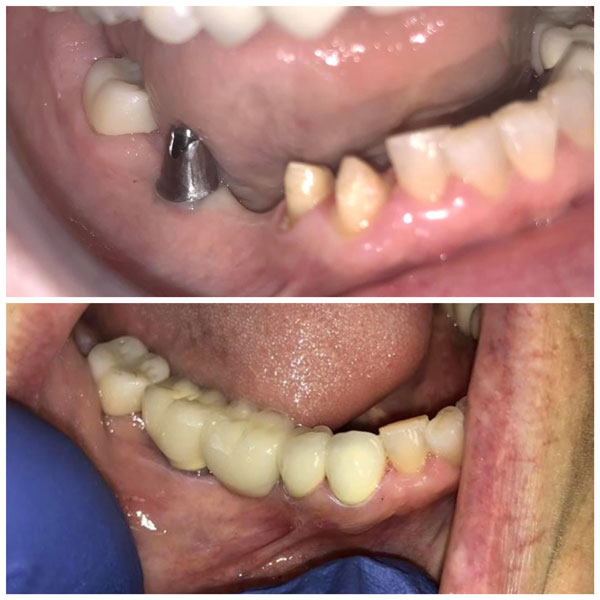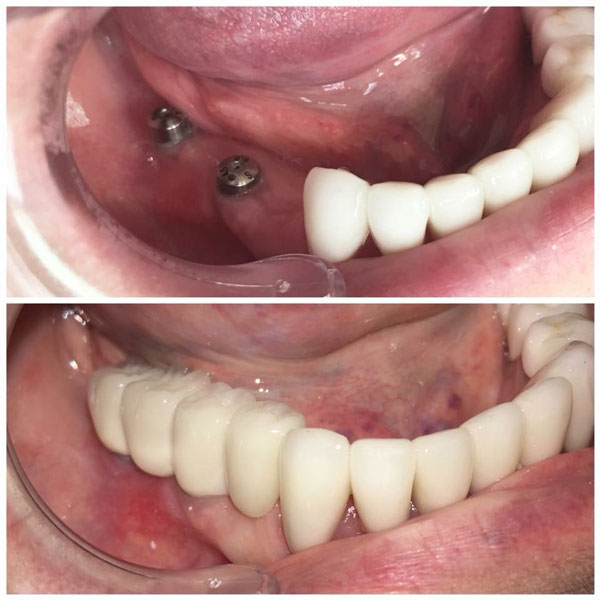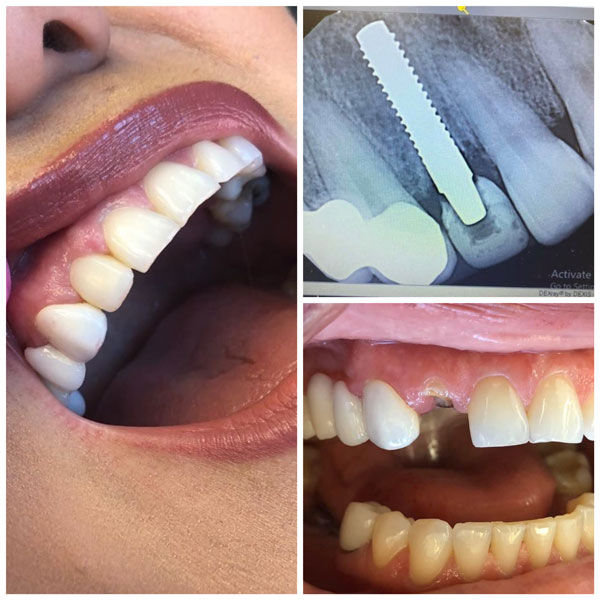 Dental Implants in Garland, TX
Missing a tooth can impact your confidence and quality of life. The good news is that dental implants offer an outstanding long-lasting solution to restore your smile. When in place, they look, feel, and function just like your natural teeth.
What Are Dental Implants?
Implants are titanium screw-like posts that provide a permanent, secure foundation to support crowns, fixed bridges, or implant dentures. Your restoration will come in three parts. The first part is the implant, which we surgically place in your jaw. The second part, the abutment, is a connector that supports a tooth or a set of teeth. The last part is the crown. At Smile Again Dental, we use only all-porcelain crowns because of the material's durability, and it's beautiful natural-looking results.
What Are the Benefits of Dental Implants?
Implants are the best alternatives to healthy, natural teeth. They are secure, stable, and durable, making them an excellent restorative solution. Traditional dental bridges typically last from five to seven years, and with care, may last up to 10 years. Implants, on the other hand, can last a lifetime with proper care.
Implants are the only restorations that preserve your jawbone's strength. They also maintain your natural facial structure, allowing for a more youthful appearance. With implants, you'll speak with clarity and will enjoy your favorite foods with no restrictions. You'll love your new, confident smile!
Are You a Candidate for Implants?
Implants offer an effective and durable restorative option for patients missing a single tooth, multiple teeth, or a full set of upper or lower teeth. To be a candidate for implants, you must be willing to commit to meticulous oral hygiene practices to ensure the long-term success of the procedure. You should also be in good health and should have healthy gums and adequate bone density. If, however, you have suffered bone loss, we may recommend a bone graft to allow you to enjoy the many benefits of dental implants. 
Dental Implants Near Me
Contact Smile Again Dental in Garland, TX, to learn more about the life-changing implant dentistry options we offer. Dr. Wilstead and his team are passionate about transforming smiles. With our cutting-edge dental technology and techniques, you can always count on outstanding care and services.
Call us and schedule your appointment today at 972-696-9273!
Request Your Appointment Today!
At Smile Again Dental, we make it convenient to plan your next visit. Click the link to request an appointment time that fits your busy schedule. We can't wait to see you!